Agenda
Friday 8th December 2017 r.
10.00 - 11.00
Registration
11.00 - 11.15
Prof. Wojciech Maksymowicz
Conference Opening Speech
11.15 - 11.45
Prof. Alexei Verkhratsky
Astroglia in cognitive disorders: do human iPSCS-derived cells hold the key?
11.45 - 12.15
Prof. Eva Feldman
Stem Cell Therapy in ALS: Where We Are Today?
12.15 - 12.45
Prof. Letizia Mazzini
Stem cell strategies and cell products in motor neuron diseases
12.45 - 14.00
Lunch
14.00 - 14.15
Presentaion of National Contact Point for Research Programmes of the European Union: "Regenerative medicine? - capabilities in Horizon 2020 - research and innovation framework programme"
THE 5TH INTERNATIONAL CONFERENCE "STEM CELLS: THERAPEUTIC OUTLOOK FOR NERVOUS SYSTEM DISORDERS" ORGANISED BY THE COMMITTEE OF NEUROLOGICAL SCIENCES OF THE POLISH ACADEMY OF SCIENCES
14.15 - 14.30
Prof. Krystyna Domańska-Janik
Prof. Bogusław Machaliński
Opening of the session
14.30 - 15.00
Prof. Mari Dezawa
Endogenous non-tumorigenic pluripotent Muse cells enable Reparative Medicine, a novel therapeutic concept
15.00 - 15.30
Dr Anna Sarnowska
Intraspinal transplantation of regenerative cells in ALS – the first polish study
15.30 - 16.00
Prof. Elżbieta Szczepanik
Efficacy and safety of the use of autologic adipose derived regenerative cells (ADRC) in pediatric patients with an autoimmune determined refractory epilepsy
16.00 - 16.30
Prof. Gustavo Moviglia
Interaction of the immune system with the MSC during the regenerative process and their importance for therapy
16.30 - 17.00
Dr Wojciech Fortuna
Application of the olfactory ensheathing cells for regeneration of injured spinal cord – lesson we learned. What, if paralysis could be treated?

Saturday 9th December 2017 r.
10.00 - 10.30
Prof. Benedikt Berninger
Generation of new interneurons by direct lineage reprogramming in the brain
10.30 - 11.00
Prof. Krzysztof Bankiewicz
Gene therapy for severe neurological condition caused by genetic mutation in children
11.00 - 11.30
Prof. Nicholas Boulis
Surgical Approaches to Motor Neuron Protection
11.30 - 12.00

Prof. Sean Savitz

Stem Cells To Enhance Recovery After Stroke
12.00 - 12.30

Prof. Evan Snyder

Using Stem Cells to Model Complex Neurological Disorders
12.30 - 13.30
Lunch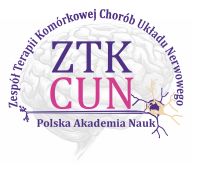 Prof. dr hab. n. med. Krystyna Domanska-Janik
Chairperson of Cell Therapy of CNS Diseases Association
Committee of Neurological Sciences of Polish Academy of Sciences