Invitation to the Conference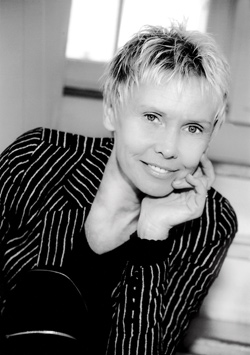 To those concerned with the most recent advances in stem cell research and its clinical applications, it is my pleasure to invite you to the upcoming international scientific conference:"
Stem cells – translational research
" organised by the "Akogo?" Foundation. We are honoured to announce the participation of the world's leading experts in the field in a series of lectures and discussions hosted throughout the event.
The conference will take place from the 8thto the 9th of December 2017 in the Sheraton Hotel in Warsaw.
Our guests are alsoencouraged to participate in abilateral conference entitled: "StemCells: Therapeutic Outlook for Nervous System Disorders" organised by the Committee of Neurological Sciences of The Polish Academy of Sciences.
To goal of the conference is to acquaint Polish researchers and physicians with the state of the art translational stem cell research - both within the context of severe neurodegenerative disorders as well as neurotrauma. We will strive to build a discussion platform, enabling participants from various fields of expertise to exchange their ideas and experiences. In the long run, we hope to broaden the insights of Polish doctors in order to lay foundation for future innovative clinical programmes involving the use of stem cells.
Finally, we are confident that our conference will be one of the most memorable scientific events of this year.

Looking forward to seeing you
Ewa Błaszczyk
CEO of "Akogo?" Foundation