MONTHLY MAGAZINE "ZWIERCIADŁO" FOR "AKOGO?" FOUNDATION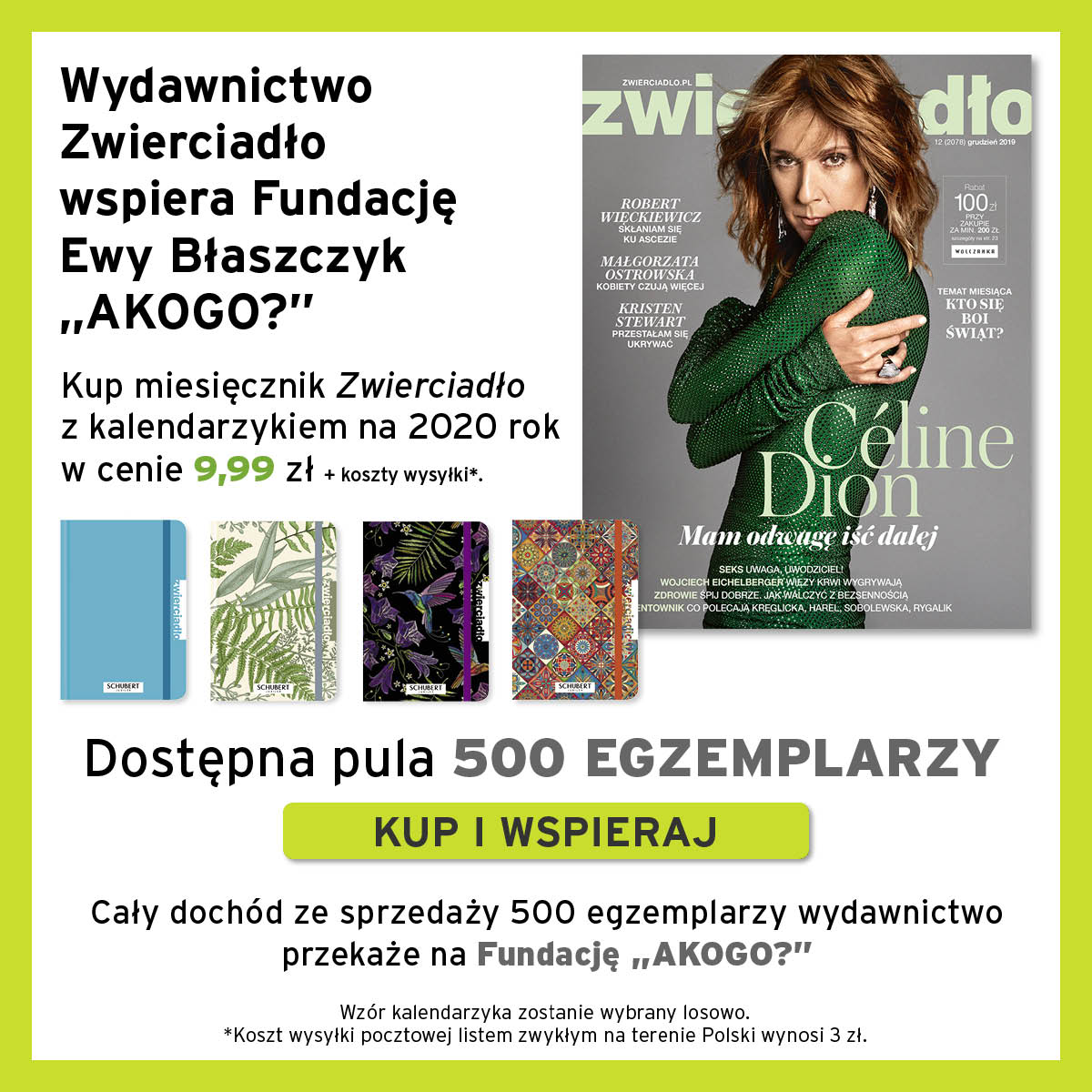 The editors of the monthly magazine "Zwierciadło" made a St. Nicholas' Day gift ... for our Foundation!
All income from the sale of 500 pieces of the monthly "Zwierciadło" (number 12, with the calendar for 2020) in the price of PLN 9.99 / item will be allocated to the "Akogo" Foundation!
Every penny is important! Together, we can provide even better care for people in coma, at the highest global level. We encourage you to make a present for your loved ones (or yourself), but above all a present for people in a coma!
Buy the current issue of the monthly and support our activities by clicking the link below:
http://bit.ly/ZwierciadloFundacjaAkogo